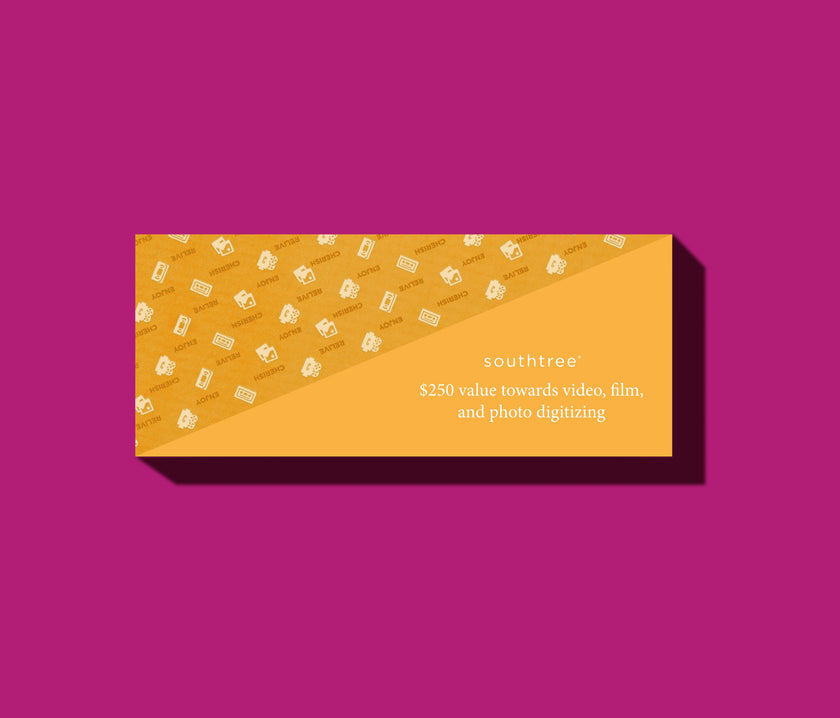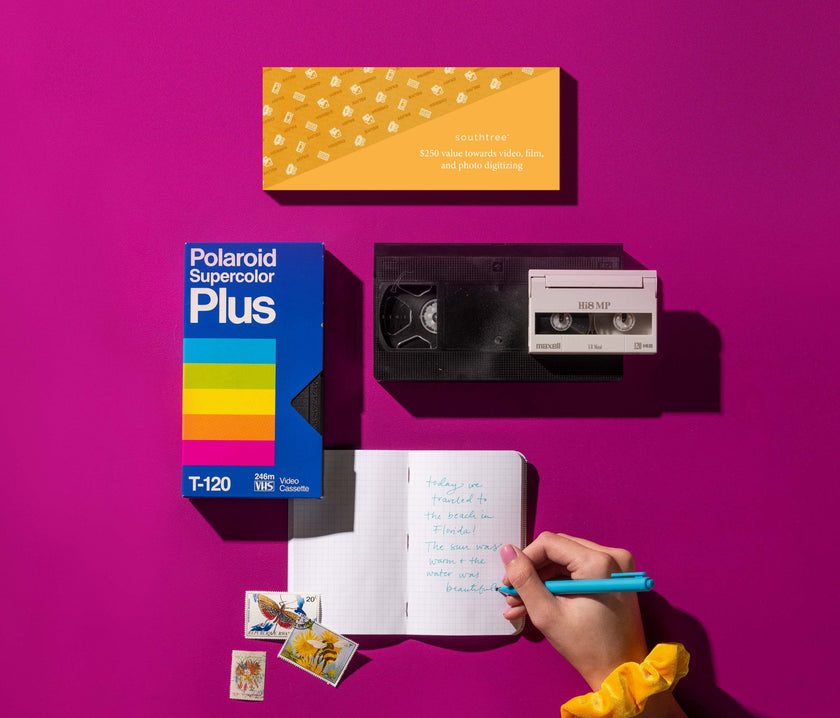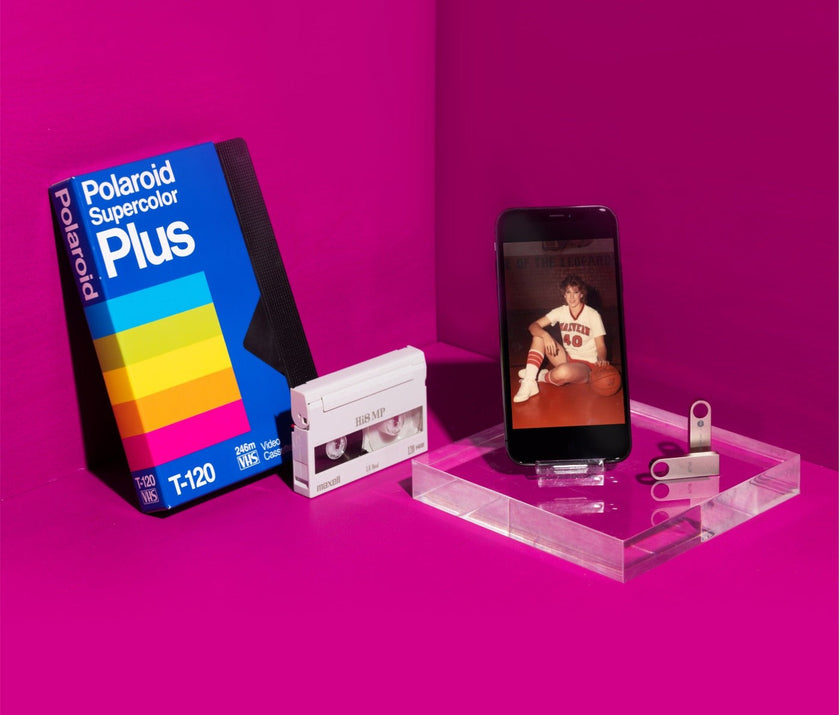 PRODUCT DETAILS
Southtree helps you reclaim your glory days by converting your aging home movies, photos and film to DVD or digital. After checkout, we'll send you an email with your voucher and you can simply apply the voucher value towards a Southtree digitizing kit.
HOW SOUTHTREE E-DEALS WORK
After you purchase a Southtree E-Deal, we'll send you an email with your voucher. You can apply the value of the voucher towards your digitizing kit. It's as easy as that (and you can save up to 60%)!
Enjoy up to 60% off video, photo and film digitizing with a Southtree E-Deal.
Once your order is placed, we'll e-mail you a voucher that includes a single-use code for you (or the person you're reserving this deal for) to enter when ordering a Southtree digitizing kit.
If you've purchased this deal as a gift, you can share it by printing the voucher or forwarding it to whomever you purchased it for.
To redeem, simply visit Southtree.com and enter the code from the voucher to complete your order.
After redeeming your e-deal, you'll receive your digitizing kit in the mail and you can begin the digitization process.
Just follow the guide from our all-inclusive kit to safely send in the memories you want us to digitize.
Our experienced team will hand-digitize your items and you'll receive updates every step of the way.
If you have questions, our in-house customer-service team is available 7 days a week.
Promotional value expires 90 days after purchase. Amount paid never expires. Online only. E-Deals can only be used once; any residual funds not used cannot be used at a later date. Does not ship to PO boxes/AK/HI/Canada/Puerto Rico. Most orders ship within 2 business days from redemption date. Shipping not included. May buy 1 additional as gift. Limit 3 per household. Valid only for option purchased.
INSTANTLY EMAILED & READY TO PRINT
Southtree E-Deal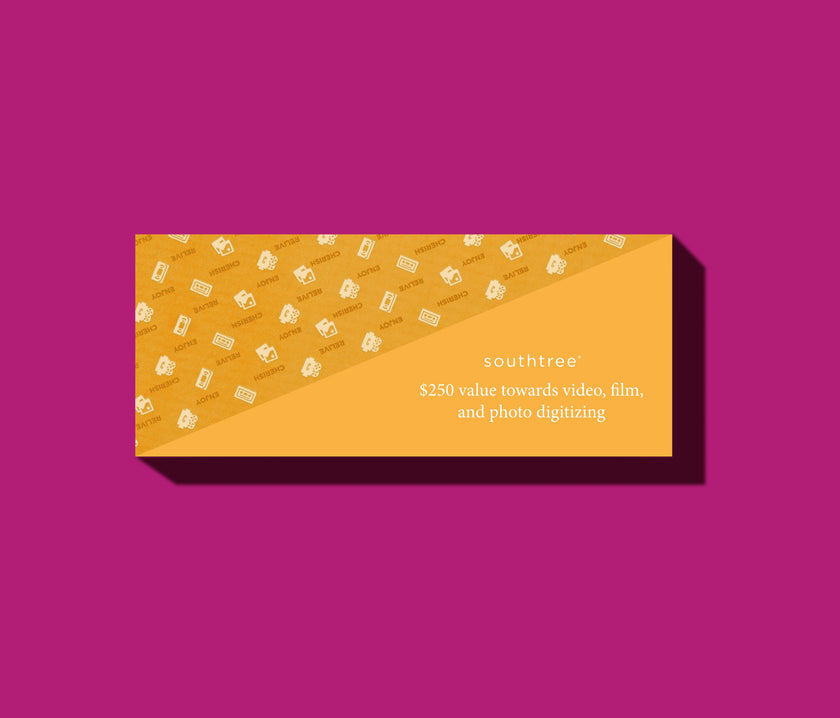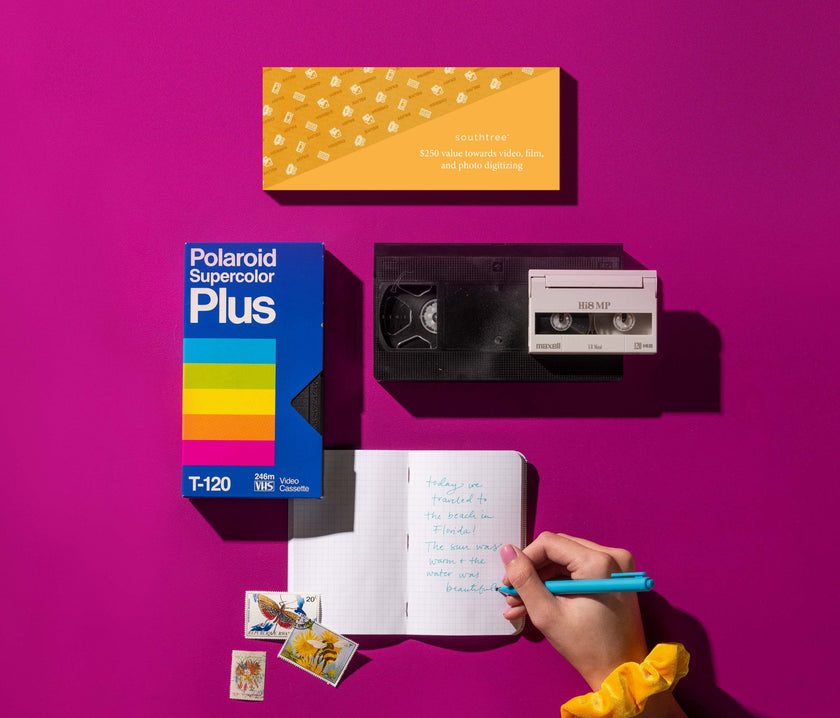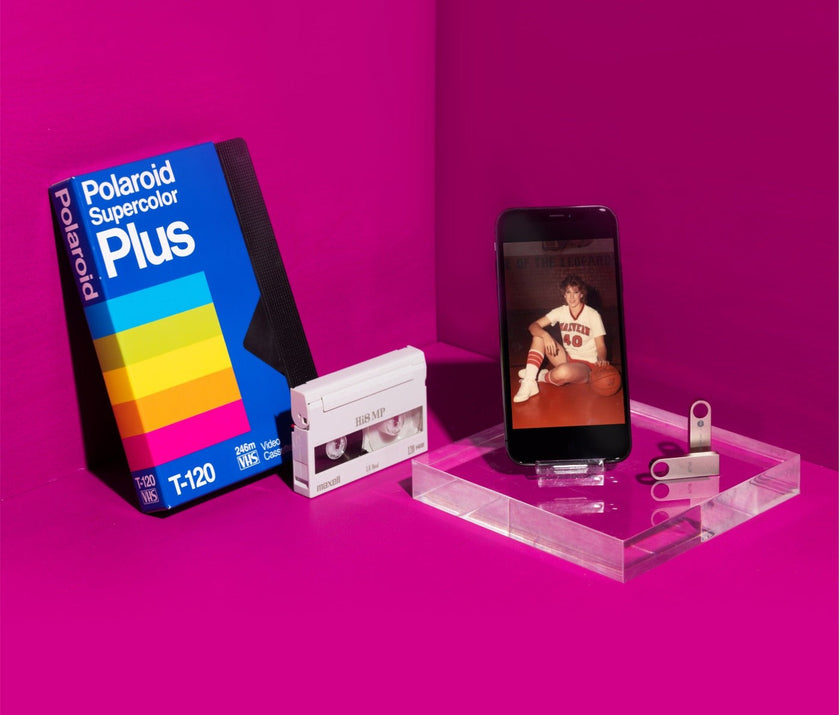 SELECT SIZE: $50 value towards video, film and photo digitizing
SELECT SIZE: $100 value towards video, film and photo digitizing
SELECT SIZE: $250 value towards video, film and photo digitizing
SELECT SIZE: $500 value towards video, film and photo digitizing
Don't just take our word for it