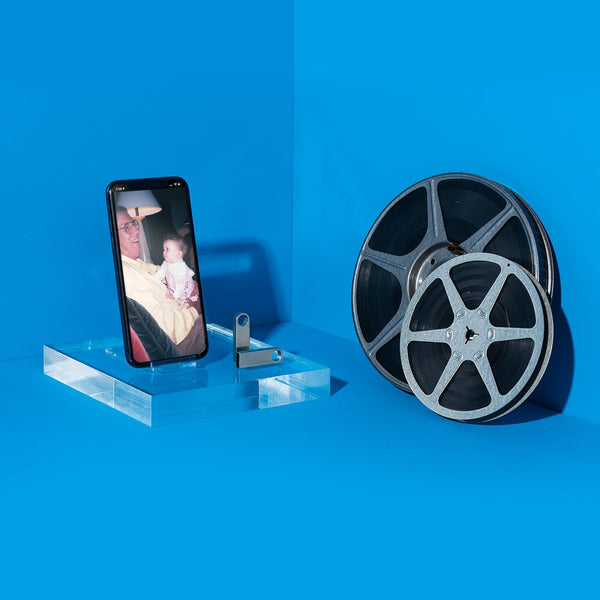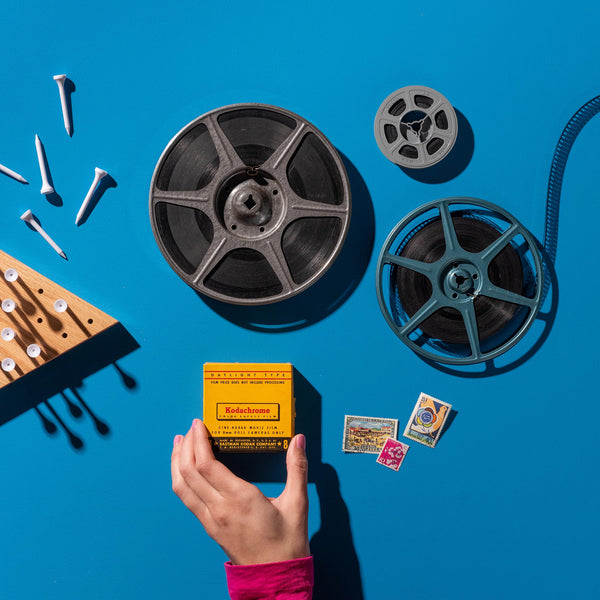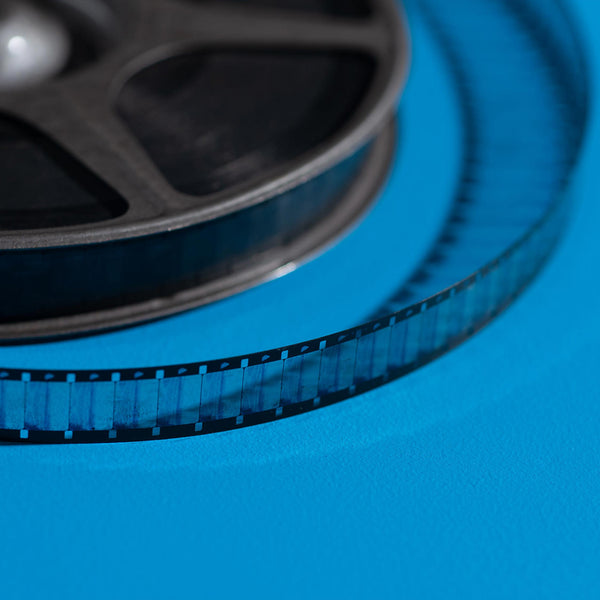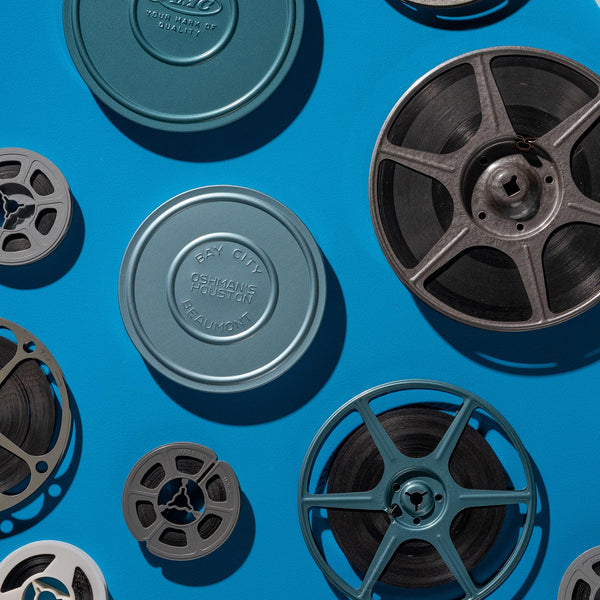 16mm to DVD or Digital
We digitize every consumer format of film created including 8mm, Super 8, and 16mm. We've digitized film shot in the 1930s through the present day. 

Not sure how many you have? Click on Product details below to see how we accommodate you.
Digital Download
Thumb Drive
Disc Set
Includes welcome guide with instructions, barcodes to tag your items, crush-proof box, pre-paid return shipping label and all digitizing
All formats are carefully digitized by hand, right here in the United States
Receive regular email updates throughout the whole process
10 - 12 week turnaround once we receive your Southtree order
Access to a personal concierge to answer all questions
Each Southtree kit is good for up to the number of items specified in the size selector section
Includes extra safety item barcodes in case you have more media you'd like digitized. We'll invoice for any add-ons once we receive your media.
National leader with 10+ years experience. Trusted by universities, governments, even Disney!
Product Features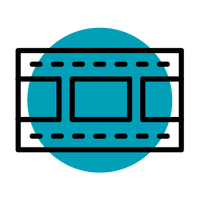 Frame-by-Frame
Our capture method records all the data in every frame of film. An average order has 75,000 captured frames, which are digitally compiled to ensure smooth playback.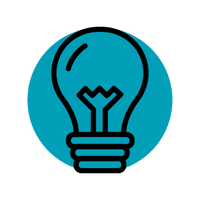 Latest LED
Light-emitting diodes run cool, protecting film during capture. This filament-less lighting is specifically focused for film digitization.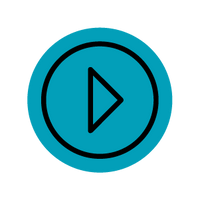 Flicker Removal
Our intelligent software digitally removes flicker, ensuring smooth and clear playback every time. You've never seen it this good.
Now Starring You.
16mm film is the favorite motion picture format of low budget film schools, brooding frenchman from the 60s, and of course your dad circa 1970.  But time, like all things, passeth away – and now you might be having some technical problems trying to stuff your 16mm film reels into the family DVD player (we find that Samsung products handle it the best).

16mm film, both black and white, in color, sound and no sound, has a truly striking and appealing aesthetic. Unfortunately all the handheld rough beauty in the world won't do anybody a bit of good if it can't actually, you know, be watched by anyone. Don't let all the wonderful stuff you've got stored on those dusty old film reels go to waste – don't let your memories gather dust in the garage when they could be gathering views on your modern home entertainment system. 

Our state of the art 16mm to thumb drive, digital delivery through Southtree Cloud™ or DVD transfer process is unparalleled in the video and film transfer industry. We use the same rigorous, detailed system employed by the Academy of Motion Pictures to preserve and protect some of the most important films in Hollywood history. Our experienced, professional transfer technicians oversee every part of the process, ensuring that the digital format you receive will be a perfect reproduction of every color, every cut, and every moment of your 16mm film reels. 

At the end of the process you'll receive a stack of labeled, custom-titled DVDs with every bit of your 16mm footage present and accounted for. Best of all, you'll actually be able to take them home (or pretty much anywhere) and watch it at your leisure. 

So don't let those unwatched film reels sit in your attic any longer. Use our fast, safe, high quality 16mm to Digital transfer service to bring them back to life and enjoy them with your family for years to come.
1. Send your stuff
Pack your Southtree box with all your analog media. We include safety barcodes for every item, and a pre-paid return shipping label. Take your package to UPS, pat yourself on the back, and let us take it from here.
2. We digitize it all
Our team of professionals will digitize every item, by hand, with personalized updates at each step. Your memories will be digitized at our 3 acre, 52,000 square foot campus.
3. Get it all back
You'll receive your original recorded moments back, plus perfectly preserved digital copies on thumb drive, the cloud or DVD. Gather the family and start reliving. Tissues not included.
Don't just take our word for it
Customize Your Southtree Box
We know one size doesn't fit all. Our completely customizable solution is meant to bring your unique collection of memories back to life.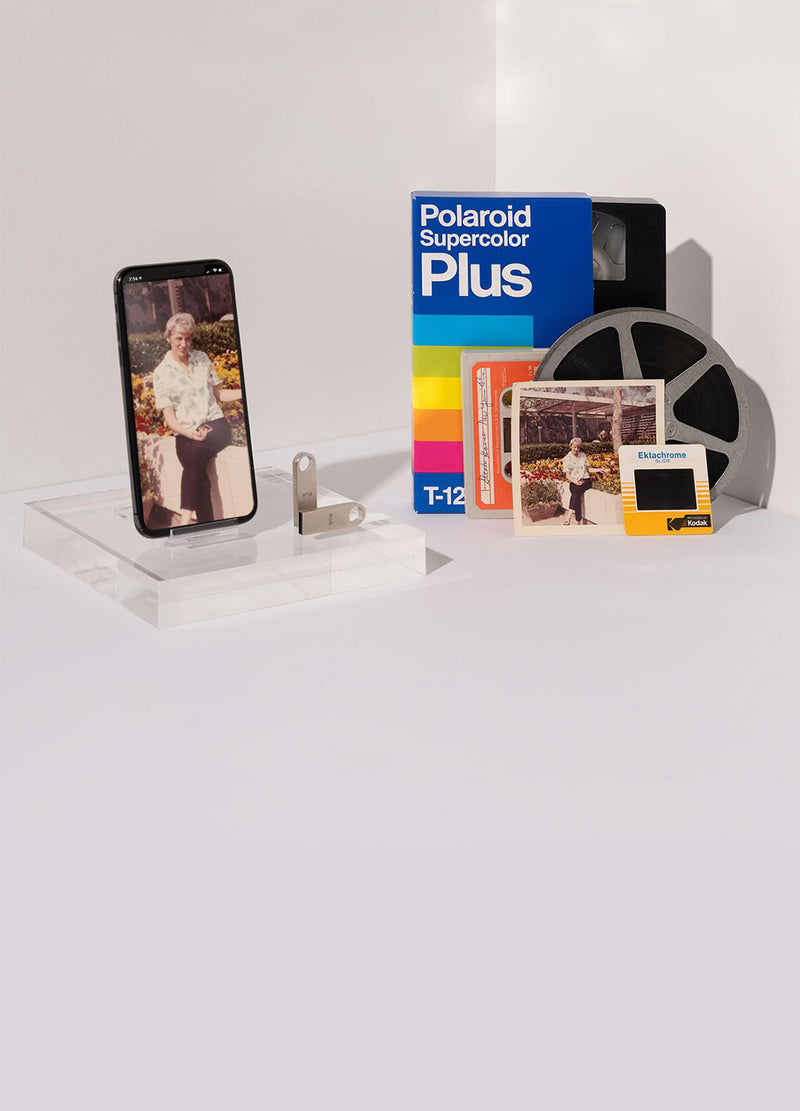 Want to convert more than just one type of analog media? Chances are, if it's in your collection, we can digitize it.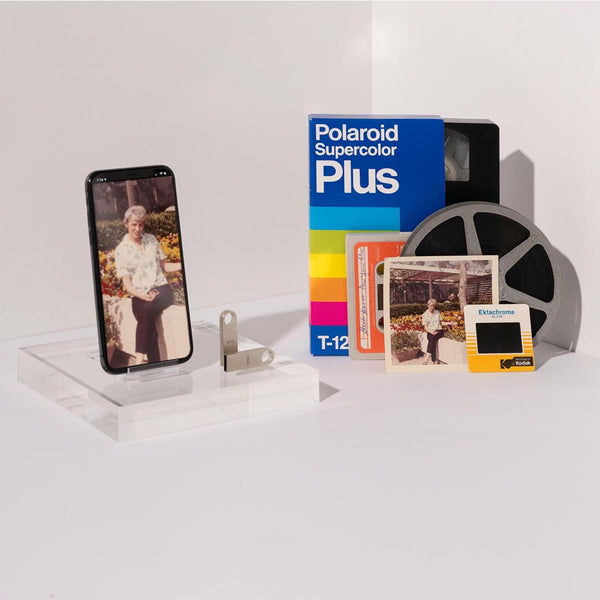 Want to convert more than just one type of analog media? Chances are, if it's in your collection, we can digitize it.
Why Southtree?
We know how much your childhood photos and home videos mean to you and we want you to enjoy your memories for years to come by bringing them into the digital age.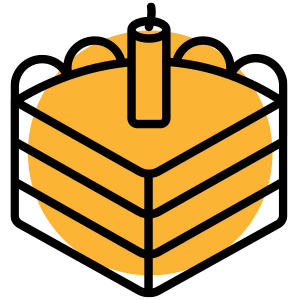 Over a Decade of Digitizing
You shouldn't trust just anyone with your precious recorded moments. For more than 10 years, we've been the industry leader in professionally preserving your family memories. Our years of experience = your peace of mind.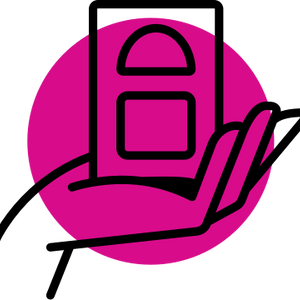 Digitized by Hand
Every item you send us is converted by hand in the USA. Our team of over 200 professional technicians treats each of your items as if they were their own, preserving your memories with the utmost care and professionalism.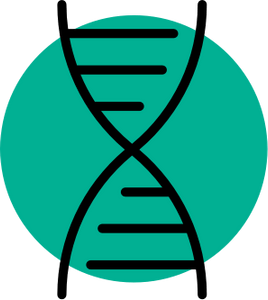 Trust is in Our DNA
Your family photos and home videos are probably your most treasured belongings. Not only have we been trusted by thousands of families to digitize their precious memories, but we've also helped museums, government agencies and universities digitally archive their analog recordings.